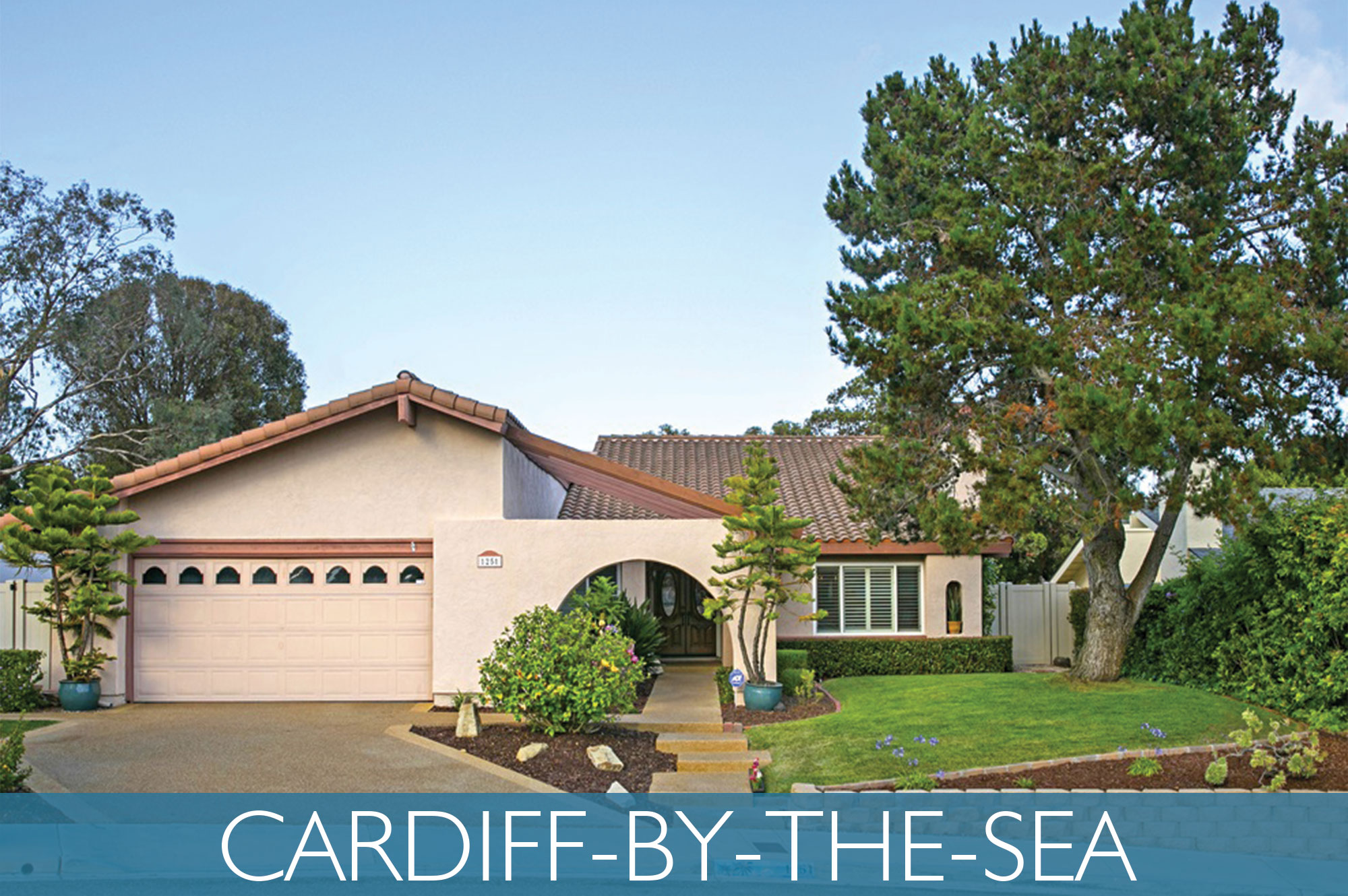 Simply click on your preferred price to see search results in your price range!
Cardiff-By-The-Sea Real Estate Search
Cardiff-By-The-Sea is a picturesque seaside community in North County San Diego. Cardiff is approximately 25 miles north of downtown San Diego, located along the coast between Solana Beach and Encinitas.
Residents of Cardiff love how it offers small-town charms while still boasting easy access to the best of everything San Diego has to offer. Whether you like to surf, hike, bike, or indulge in the local dining scene, Cardiff-By-The-Sea is a excellent place to call home!
Notable Cardiff Attractions and Activities:
* Cardiff Kook - Installed in 2007 outside the San Elijo Beach Campground, the Cardiff Kook has become an icon of the local community. Meant to represent the joy of a surfer catching a wave, the statue immediately drew criticism. But the statue still stands and over the years a tradition of dressing up the statue in all manner of seasonal or "kooky" outfits has emerged. There's even an annual Cardiff Kook costume run in the statue's honor!
* Cardiff Reef - At the south end of San Elijo State Beach, visit the Cardiff Reef, a popular beach park and surfing spot!
* Downtown Cardiff - Downtown Cardiff is home to many iconic local shops and dining spots. Visit the Seaside Market, home to the famous "Cardiff Crack" tri-tip sandwich, pick up a donut at V.G. Donuts, or pop into Patagonia for all of your sports needs.
* Pipes - Pipes is a popular spot for surfers hoping to catch some waves.
* San Elijo State Beach - Visit San Elijo State Beach for a day of beach activities, like picnicking, body boarding, surfing, or swimming. You can even camp overnight at the beach!
Median Sales Price for 92007 For the Past Year