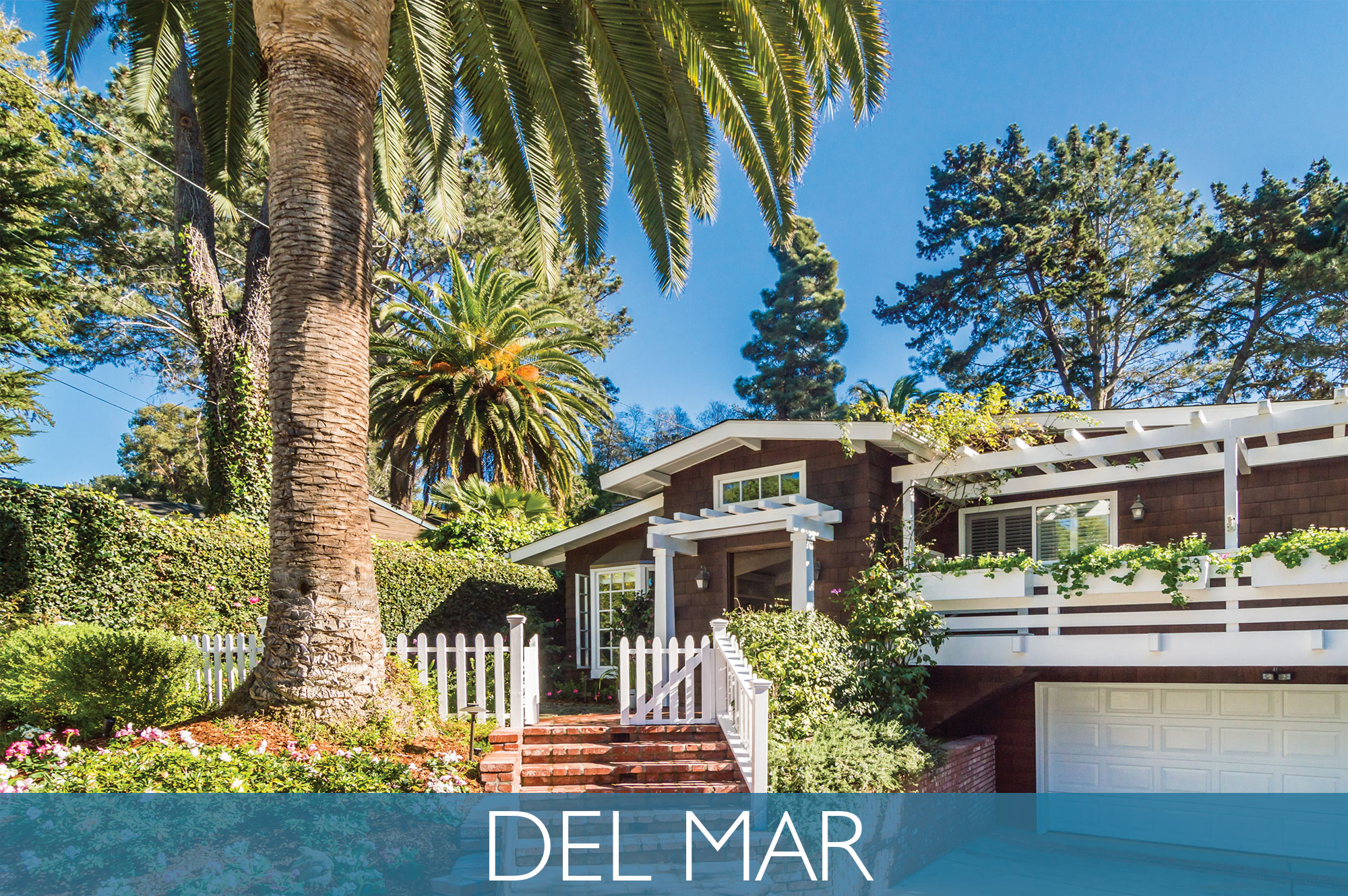 Simply click on your preferred price and see instant results within your price range.
Del Mar Real Estate Search
Del Mar is a pristine beach city with a favorable atmosphere. Del mar is known for its beautiful weather, beaches, charming village, luxury seaside hotels, and racetrack! Del Mar is comprised of three main sections:
The Village
Del Mar Heights
Rural Del Mar
Notable Del Mar Attractions and Activities:
* Del Mar Racetrack - Watch the horses run at one of the most beautiful tracks in the country, where the turf meets the surf! The track typically meets twice a year, in the summer and again in the fall.
* Del Mar Village - Locals and tourists alike enjoying strolling through the shops that make up the charming Del Mar Village. Make sure to stop and enjoy a meal at any of The Village's great restaurants and cafes!
* Powerhouse Park - Located on 15th street in Del Mar, Powerhouse Park is located next to the beach and is walking distance from great shopping and dining. Many Del Mar events and concerts are hosted throughout the year at Powerhouse Park.
* San Diego County Fair - Located at the Del Mar racetrack and fairgrounds, The San Diego County Fair is one of San Diego's best summer attractions featuring rides, games, activities for the whole family, and of course, food!
* Torrey Pines State Beach - This pristine beach features some of the most picturesque hiking in all of San Diego and is home to the rare Torrey Pine!
Median Sales Price for 92014 For the Past Year