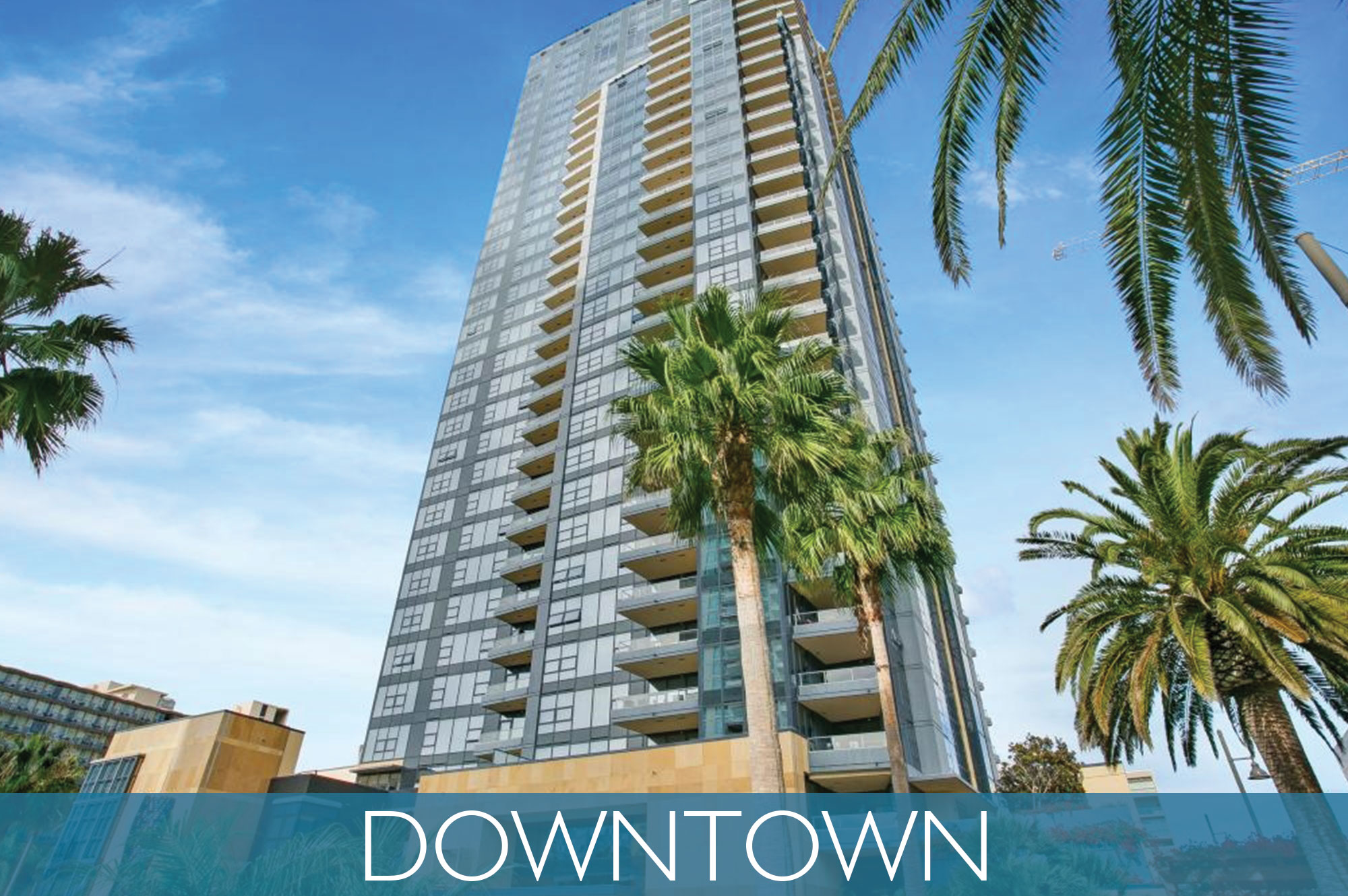 Simply click on your preferred price to see search results in your price range!
Downtown Real Estate Search
Welcome to America's finest city! If you want to live in the middle of it all, Downtown San Diego will be your playground! Downtown San Diego is home to some of the best shopping, dining, and nightlife in the county.
Notable Downtown Attractions and Activities:
* Banker's Hill - One of the many neighborhoods that make up Downtown San Diego, Banker's Hill sits on the Northern Edge of the city, near Balboa Park. Enjoy great dining and easy access to the best of Balboa Park!
* East Village - The East Village of San Diego has enjoyed a revitalization in recent years. The East Village is Downtown's largest neighborhood and includes Petco Park and many great shops, restaurants, and galleries.
* Gaslamp Quarter - The place for nightlife and entertainment in San Diego. During the day, you can enjoy a bite to eat or drinks at one of the many neighborhood establishments. After dark, the Gaslamp comes alive as many restaurants and clubs open their doors to patrons for an evening of dancing and fun!
* Little Italy - Once the Italian section of San Diego, Little Italy holds to its roots by continuing to offer a variety of flavorful Italian restaurants and cafes for visitors to enjoy. But Little Italy has grown in recent years to accommodate more local shops, restaurants, and even breweries. The Little Italy Farmer's Market is considered by many to be the best in San Diego County, connecting visitors with local farmers and artisans!
* Petco Park - Petco Park is the home of the San Diego Padres! Take in an afternoon or evening game and enjoy all the local dining options within the park. Throughout the year, Petco Park continues to host many other events and concerts!
* Seaport Village - Seaport Village is a section of charming shops and restaurants along the San Diego waterfront. Enjoy views of the Bay Bridge and Coronado Island across the water as you stroll with an ice cream cone.
Median Sales Price for Downtown San Diego For the Past Year