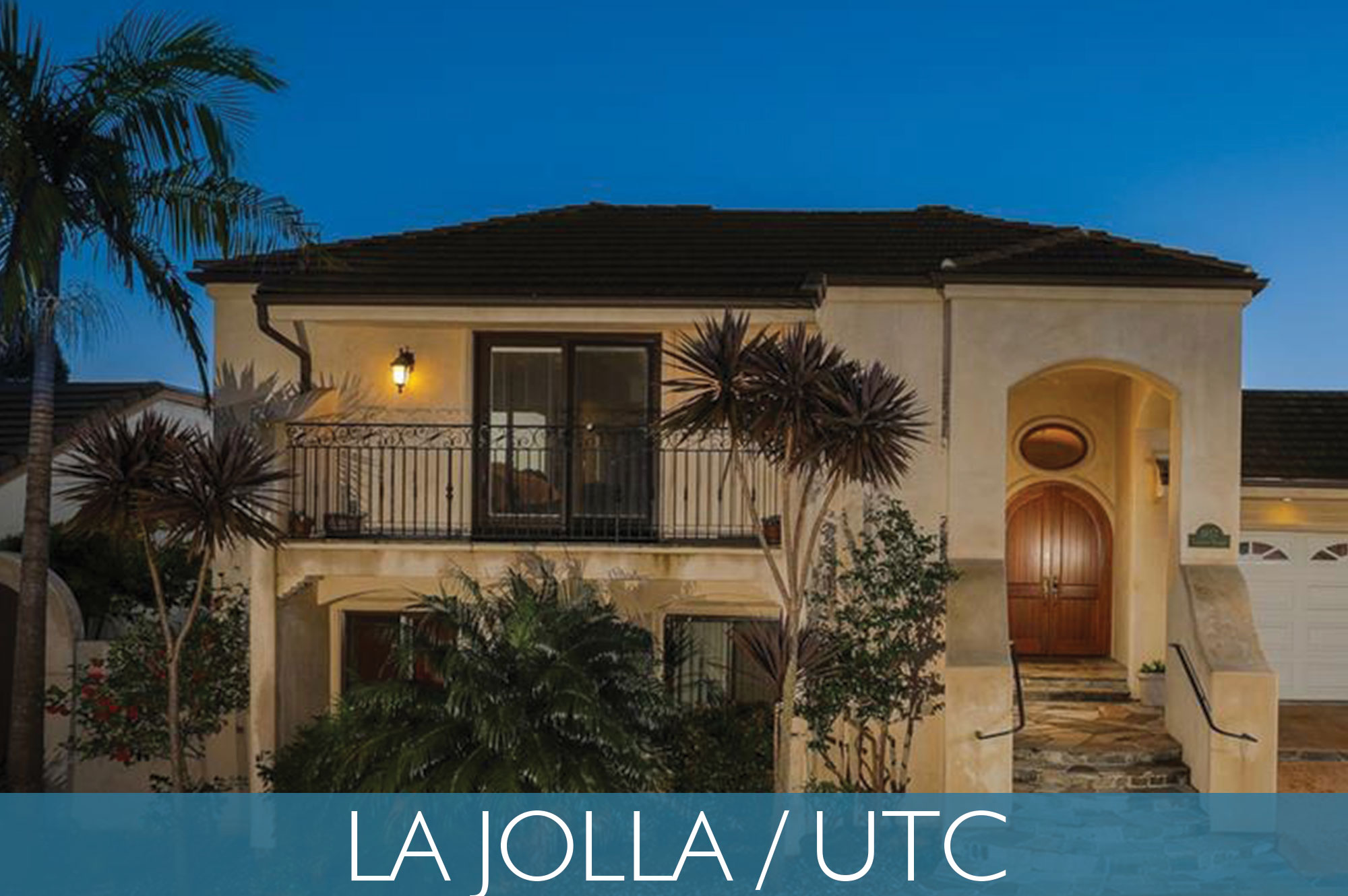 Simply click on your preferred price and see instant results within your price range.
La Jolla is a coastal community that occupies 7 miles of San Diego coastline. The Village of La Jolla is a popular destination for locals and tourists alike. La Jolla is home to UC-San Diego, the Scripps Institute of Oceanography, La Jolla Shores Beach, Birch Aquarium, and The Children's Pool.
UTC is the community that has grown up to support UC-San Diego and is a popular area for work and play! It is anchored by the UTC mall which has grown to become the center of life in the area with plenty of options for shopping, dining, and entertainment.
Notable La Jolla/UTC Attractions and Activities:
* Birch Aquarium - Just down the hill from UC-San Diego and overlooking the ocean, Birch Aquarium allows you to get up close and personal with over 5,000 species of fish and other sea creatures!
* Children's Pool - Want to see the sea lions? Come to La Jolla Children's pool for guaranteed sightings! The Children's Pool is partially protected by a seawall, which makes for calmer water for swimming and playing in the ocean!
* La Jolla Playhouse - Located on the edge of the UC-San Diego campus, the Tony Award-winning La Jolla Playhouse is the place to take in professional and student stage productions in San Diego!
* La Jolla Shores Beach - One of San Diego's most popular beaches, La Jolla Shores is a favorite not only for sunbathing, swimming, and bonfires, but also for surfing, snorkeling, and even kayaking. Most sea kayakers use La Jolla Shores as their access point to the beautiful sea caves!
* La Jolla Village - Whether you're in the mood for window shopping or plan to do some serious browsing, La Jolla Village has many local boutiques, art galleries, and upscale stores to satisfy your desires. There's also plenty of places to grab a bite to eat if you get hungry!
* UTC Mall - The UTC Mall is currently undergoing an extensive renovation. This upscale mall is home to the Arc Light Theatres, an ice skating rink, fabulous stores, and a variety of dining options!
Median Sales Price for La Jolla/UTC For the Past Year