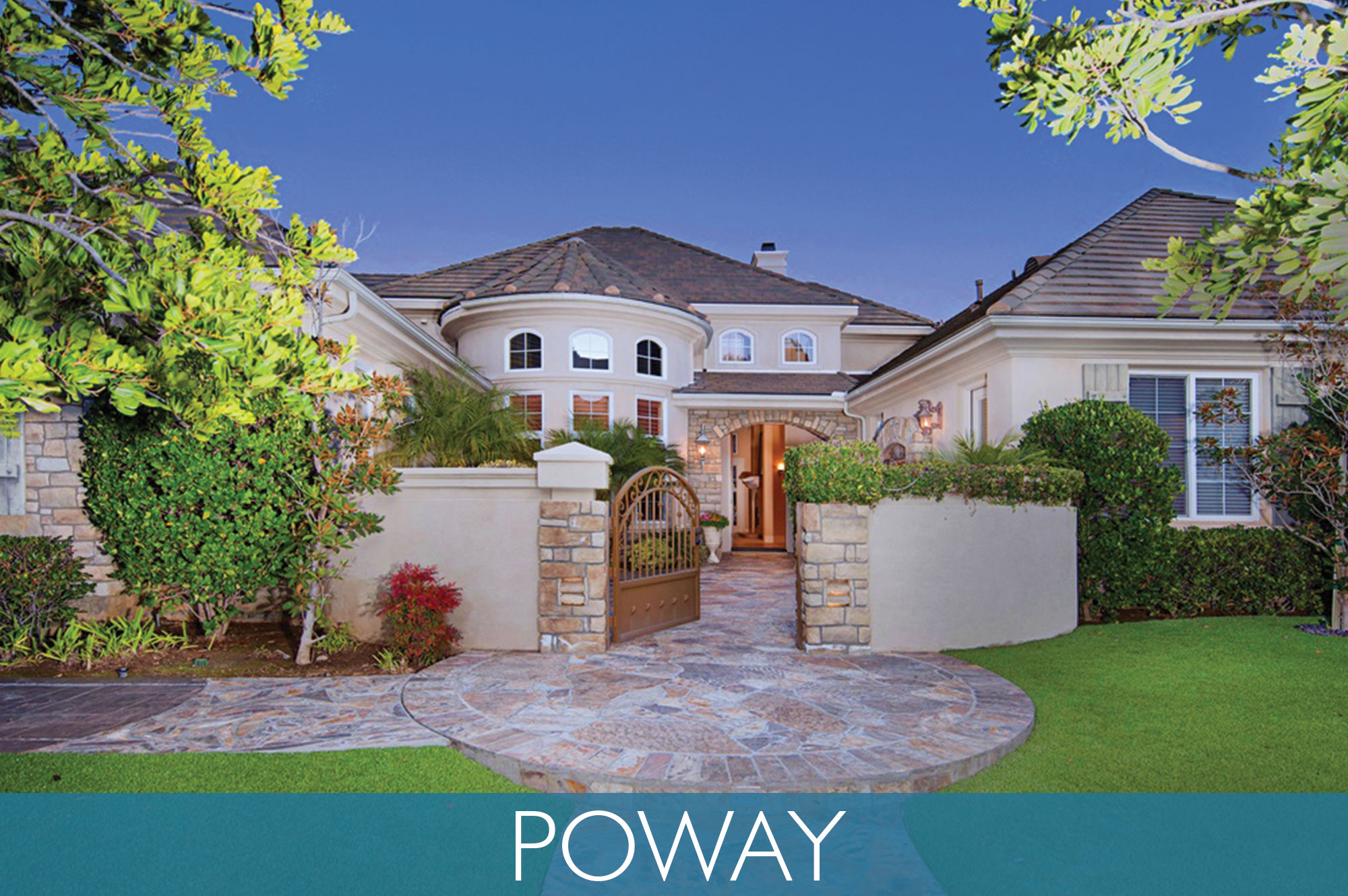 Simply click on your preferred price and see instant results within your price range!
Poway is known as "The City in the Country" and prides itself on providing all the best of quiet country living while being just minutes from everything San Diego has to offer. Poway offers a variety of housing options in different price points and features a fabulous public school system!
Notable Poway Attractions and Activities:
* Blue Sky Ecological Reserve - A wild 700-acre canyon, Blue Sky Ecological Reserve is a great place to explore San Diego's natural beauty.
* Goodan Ranch - Goodan Ranch offers over 10 miles of trails for you to explore on foot, bike, or even horseback!
* Lake Poway - Nestled in the hills of Poway, the Lake Poway Recreation Area is a great place to get outside! Hike Mt. Woodson (nicknamed Potato Chip for the curious rock formation that sits at the summit), go fishing, or even boating on the lake!
* Old Poway Train Park - The Old Poway Train Park is located in the heart of Poway and is home to the Poway-Midland Railroad. Take a ride on vintage and antique railroad equipment, visit the heritage museum, or just enjoy a nice afternoon with the family playing in the park.
Median Sales Price for Poway For the Past Year