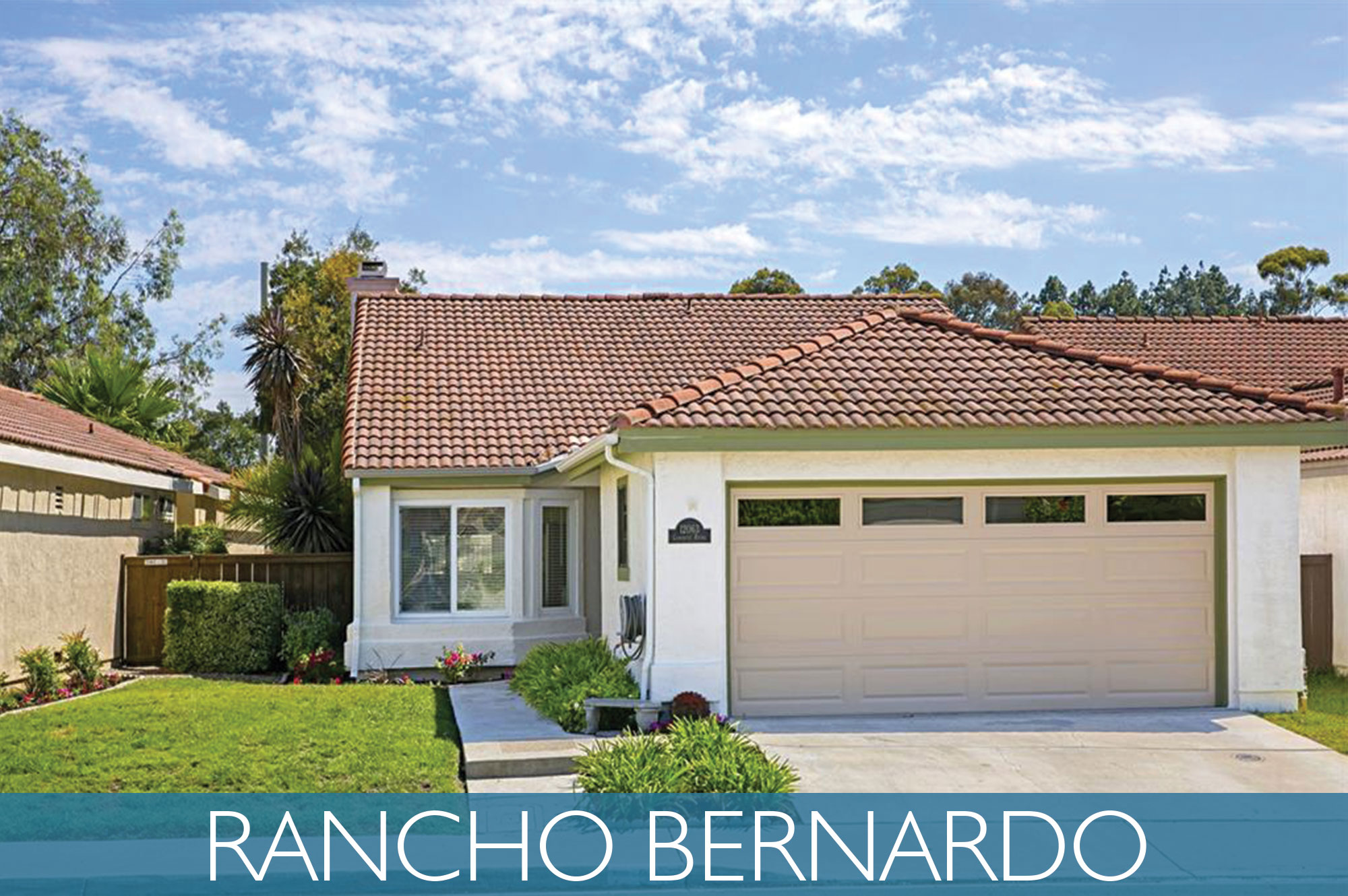 Simply click on your preferred price and see instant results within your price range!
Rancho Bernardo Real Estate Search
Rancho Bernardo is an upscale, residential community located just 20 miles from Downtown San Diego. It offers residents numerous shopping areas, world-class golf courses, and business parks which are home to companies like Sony Electronics, Siemens, and Hewlett-Packard. Rancho Bernardo is also home to several country clubs, resorts, and championship golf courses including Rancho Bernardo Inn Golf Resort and Spa, The County Club of Rancho Bernardo and Golf Course, and Bernardo Heights Country Club and Golf Course.
Notable Rancho Bernardo Attractions and Activities:
* Rancho Bernardo Inn - The jewel of Rancho Bernardo is undoubtedly the Rancho Bernardo Inn & Spa! Book a weekend getaway, indulge in the fabulous dining, relax in the spa, or play a round of golf. Whatever your pleasure, the Rancho Bernardo Inn can accommodate you!
* Bernardo Winery - Sneak away to San Diego's oldest operating winery! Not only can you sample fabulous local wines, you can also enjoy live music, shopping, dining, and special year round events.
Median Sales Price for Rancho Bernardo For the Past Year